2022 MEALS ON WHEELS TEXAS CONFERENCE AND EXPO
SAN ANTONIO - MAY 9 - 11

Saludos from San Antonio!
We are thrilled to invite you to our 2022 Meals on Wheels Texas Conference and Expo. Over the last few years, we know you have worked hard to ensure that the people we serve continue to receive much-needed care and support. We appreciate everything you make possible in your communities and are looking forward to celebrating your efforts and accomplishments. We are delighted to welcome you back to San Antonio from May 9 - May 11 for our 2022 Meals on Wheels Texas Conference and Expo!
Conference Details
This year, our conference will be held at the beautiful Hotel Contessa, located right on the San Antonio River Walk banks. Sessions and presentations will feature our colleagues from around our state and nation who are subject-matter experts in topics you'll want to hear about. From fundraising and professional experience-building to the up-to-date on all things nutrition and programs, there will be something for everyone! Our expo will also feature vendors and sponsors who are eager to meet you on all the new items and services they have to offer... Not to mention the delicious and local cuisine that you'll get to eat while you're here!
Please look over the rates and register yourself and your colleagues, book your rooms, and we'll see you all in San Antonio!
Covid-19
The safety and well-being of our attendees, speakers, exhibitors, and team is our priority. Meals on Wheels Texas is actively monitoring the incidence of COVID-19 and is following the guidance of the CDC plus local San Antonio and Texas health departments regarding large gatherings and preventing the spread of COVID-19. To lower risk to participants, we strongly suggest that all persons who wish to attend the MOWT Annual Conference be fully vaccinated and boosted against COVID-19.
As the COVID-19 pandemic is constantly evolving, two weeks prior to the event all attendees will receive updated Covid safety information. Any guidelines will be based on current conditions and may be dictated by the hotel, State, or local rules. 
As a reminder, anyone feeling sick, displaying symptoms of COVID-19, or who has been in contact with someone who has tested positive for COVID-19 should refrain from traveling and attending the conference.
Book Your Stay at the Hotel Contessa
HOTEL CONTESSA
306 W MARKET STREET
SAN ANTONIO, TX 78205
RESERVE DISCOUNTED ROOMS
An intimate, all-suite retreat set directly on San Antonio's beloved Riverwalk,
Hotel Contessa delights arriving guests with stylish suites that take
their design cues from San Antonio's rich history and vibrant culture.
SINGLE: $219
DOUBLE: $239
Call (210) 229-9222 and mention the Meals on Wheels Texas Conference or book your room by clicking this link to receive the conference rate. 
Information from Visit San Antonio
Click here to view the Visit San Antonio Guide.
Click here for the "Show Us Your Badge" program! Show your badge to receive discounts and complimentary offerings.
So far, we have the following terrific speakers and workshops confirmed:
5 Amazing Truths That Will Help You Raise a Lot More Funds    
Jeff Brooks, Jeff Brooks Fundraising
What's for Lunch? Providing Appealing Meals That Meet Requirements             
Linda Netterville
Volunteer Retention And Engagement Through Relationship Building   
Sarah Drew-Watson, Meals On Wheels, Inc. of Tarrant County
Thank You for Being a Friend:  Stewarding Your Volunteers, Donors, Clients, and Community Partners
Panel
Embracing Integrated Marketing Communication To Increase Your Impact             
Melissa Vela-Williamson, MVW 360
Forrest Myane, Meals on Wheels San Antonio
Ariana Barbour, Meals on Wheels San Antonio
The Importance of Establishing an Endowment and Incorporating Planned Giving into your Fundraising Strategy
Susie Akers, Meals on Wheels of Amarillo
Fundraising in Rural Areas
Dason Tucker, Meals for the Elderly
Amanda Culley, The Kitchen, Meals on Wheels Wichita Falls
Elder Abuse and Adult Protective Services Workshop   
Lisa Senteno, Adult Protective Services
One Size Does Not Fit All: Creating Connection Resources to Support Older Texas
Claire Irwin, Texas Health and Human Services
Chelsea Couch, Texas Health and Human Services
Applying for TDA's HDM Grant               
Mindy Weth Fryer, Texas Department of Agriculture
Feeding Our Furry Friends
Panel
Leadership Workforce Motivation + Engagement           
Melissa Wacasey, Meals On Wheels, Inc. of Tarrant County
Master Class: Adult Activity Centers      
Marcus Rockwell, Meals On Wheels, Inc. of Tarrant County
A Return To Social Graces          
Mindy Wendele
Congregate Dining After COVID
Panel
Congregate Meal Program Lessons for the Future: A Texas Initiative
Yolanda Perez, City of San Antonio Department of Human Services
Nandita Chaudhuri, Texas A&M University
Linda Netterville
The Texas Legislature:  Successes of 2021 and what to expect in 2023
Denise Rose, Jackson Walker, LLP
Kate Goodrich, Jackson Walker, LLP
Lisa Anderson, Offices of Lisa K. Anderson
No Salt, Please! A Conversation About Menu Choice and All Things Nutrition
Panel
Thank You to this Year's Conference Sponsors
Title Sponsor: 
TRIO Community Meals
Gold Sponsor: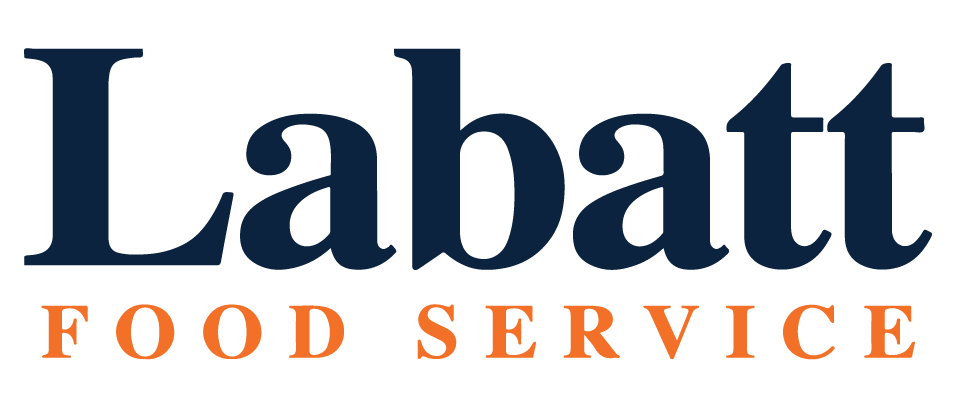 Labatt Food Service
Conference App and Technology Sponsor
Lautman Maska Neill & Company
Silver Sponsors
Delivery Concepts Central/Hotshot Delivery
Metz Culinary Management
United Healthcare Community Plan
Conference Bag Sponsor
Accessible Solutions
Bronze Sponsors
Amerigroup Texas
US Foods/Premier Inc.
Join us for our first in-person conference in THREE years!